Post by mechamessiah on Nov 24, 2014 9:32:55 GMT -7
So... *gets into movie voice* In a game, where magic must be "Drawn" from specific spots in the world, and where enemies level up along side you, there is little incentive to explore and get yourself to level 100, or to acquire the highest levels of magic. /voice
Anyway, this was always my favorite part of the FF8 games to level up as fast as possible, and to help with the rest of the game. There are two islands in the game with really powerful enemies, and powerful draw points as well, but there is really only one or two areas that this trick will come in handy. I'll try and lay out the steps for you as best as I do them.
(for this, my party is currently Squall, Quistis, and Rinoa, but part of the fun/trick is it really doesnt matter beyond one member)
Disc 1 sees you with the ability to acquire Diablos as a Genie in the Magic Lamp. Acquire him early so he's not as tough as later on in the game, and you can properly utilize his junctions.
Junction Squall with Diablos, and learn the Enc-None. This will make the acquisition of the draw points possible without having to fight in between.
On Disc 3, you will acquire the Ragnarok spaceship. Once you've gotten this masterful spaceship, you can finally go to the two islands.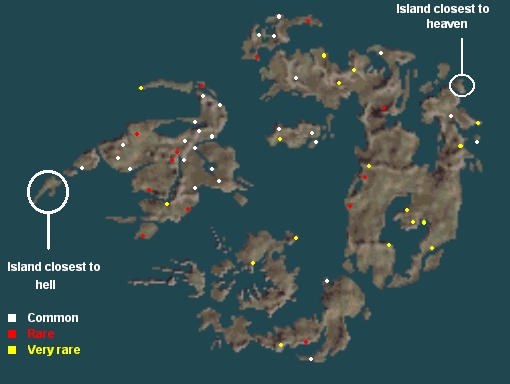 The rand encounter rate is really high for monsters, which is why you should use Enc. None if you want to just get the magic. The draw points are slow to respawn, but you can do one island at a time, then the other might be available.
These draw points are hidden, so all you'll do is run around the island like a maniac pressing X (or A, depending on which controller) and wait for something to appear. I know there are maps online about where they are, but I find it more fun to just run around for a bit and then leave.
Some might say "But Mecha Messiah, we bow to your glory, but what if I want to tackle the hoards of enemies?" I'm glad you've asked, forum dweller!
There are TWO self-proven methods to do this: one is completely random, the other is more of a pre-grind but guaranteed results.
Here is the Random method:
When you're on Disc 3, go to the Centra Ruins and complete the side-quest to acquire the Odin "semi-GF" (he's not equippable, and will randomly show up in battles and use Zantetsuken). This is much easier if you have Enc. None as there's a time limit.
Once you've acquired Odin, On Disc 3, you will acquire the Ragnarok spaceship. Once you've gotten this masterful spaceship, go to the two islands, without Enc. None equipped, and get ready to run!
You'll encounter super strong enemies that you shouldn't waste your time on. However, with Odin, he'll randomly show up in your battle, at the beginning.
If he shows up, do nothing and enjoy your summon gf scene and reap the rewards.
If he doesn't show up, ESCAPE! and try again. Eat, Sleep, Rinse, Repeat.
NOTE: You will LOSE Odin at the end of Disc 3 and he will be replaced by Gilagmesh, so if you choose to go this route, do so before the end of Disc 3, OR ignore the Centra Ruins until Disc 4, but who wants to do that when you're trying to be a completionist?! You also get a bonus scene. SCORE!
If you're more for the hands-on approach, this requires a bit more work, but I'll give you the quick steps.
Instead of Odin, you can use Quistis' Blue-Magic spell "Degenerator", which removes enemies from the battle. This takes a lot of tinkering.
To get Degenerator, you need a "Black Hole" item, which can be acquired as such:

stealing it from a Gesper while playing as Laguna (they will also drop as item spoils),
Wendigos spoils if monster level is over 20.
Time Magic Refinement (30 demi=1 black hole)
Card Refinement (1 gesper card = 1 black hole, diablos card = 100 black hole)
Quistis will need the following equipped:
Auto-Haste (equipped with Cerberus GF),
Initiative (GF Pandemona, Cactuar, or Tonberry) *NOTE this could also be equipped to someone else, just make sure they have some of the other items necessary*
Magic
A good supply of magic Aura (or to the person with initiative)
With this, cast Aura on Quistis, and when it's her turn, you can "cancel" your battle action (by pressing Circle, B, whatever controller you're using) until her LIMIT pops up. Then choose Degenerator, and see you later!
Whichever method you choose, know that it will take a while to get everyone to level 100 if you choose this, but for the completionist, it's a definite quickening to the grind!
Draw Points on ICTHeaven: (quantity of actual draw points listed, as with many other draw points in the game, it starts with 10 and works down from there with each subsequent draw)
Aura x3
Flare x3
Full-Life x4
Holy x4
Meteor
Quake x3
Tornado x4
Triple x3
Ultima x3
Draw Points on ICTHell:
Aura x5
Flare x3
Full-Life x4
Holy x4
Meteor x4
Triple x6
Ultima x5
I'm sure there are way better explanations online, but this is how I recall doing it. I'm almost to this point in my playthrough so it was fresh in the mind. This could also be cross-post to Tactics you might need, so if you feel it should be moved, be my guest!